Included in Kavkom's offers, we provide free personalized announcement creation within 48 hours. You can also use one or more existing announcements by uploading them to your server.
To know From the recordings menu, you can import audio files for use in welcome announcements, ringt groups, IVRs, long announcements, and so on.
Customized announcement menu access
Click on the PBX icon
Click on "Apps"
Click on "Recordings".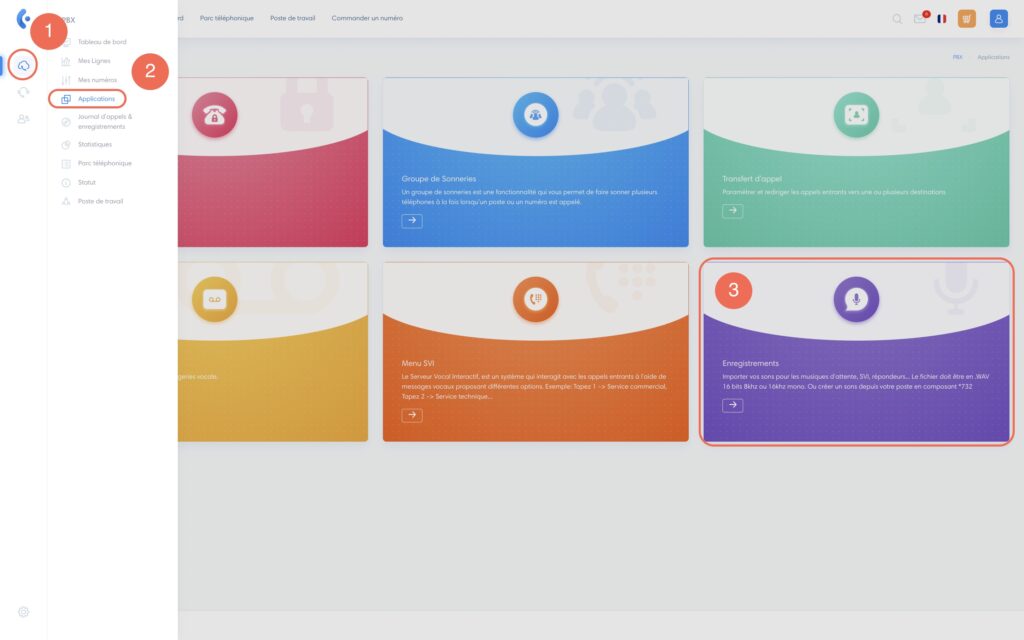 Import customized announcement
Warning Recordings must be in WAV format. You can convert your audio files free of charge on many websites.
To add a file :
Click on "Select file" and import it
Click on "Download"

Note To request the production of a customized announcement, simply contact our customer service department and send the text and, if desired, royalty-free music to support@kavkom.com.