Easily link your Kavkom account to Zoho. Take advantage of all the phone features from your Zoho CRM such as call and alert tracking with this integration.
Intro
Zoho is a cloud-based unified platform distributed as Software as a Service (SaaS) developed by Zoho Corporation. This solution is designed to help you better sell, promote, analyze, manage and collaborate with your customers and collaborators.
Zoho CTI integration with your business telephony
Kavkom interface
To add an integration, go to your Kavkom interface: https://app.kavkom.com/. Then click on the gear wheel at the bottom left.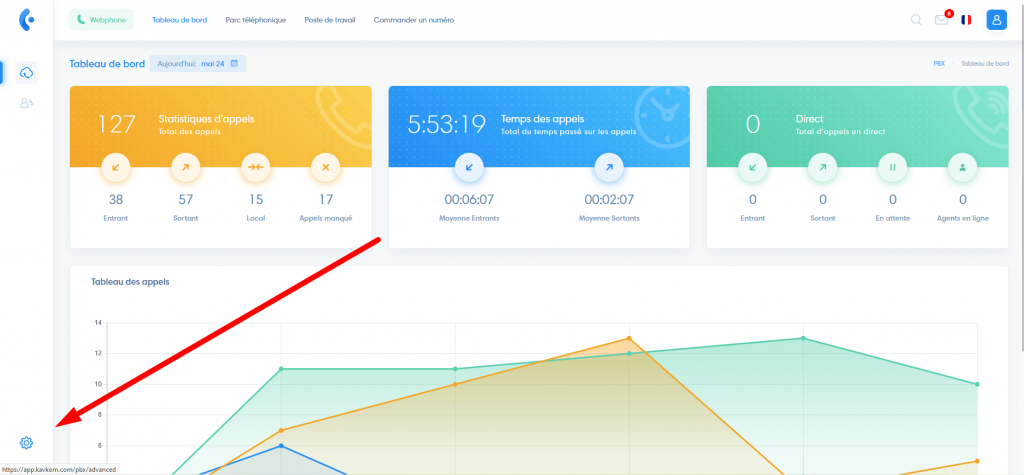 2. Then go to the last tab on the far right "integrations" (1) then in the Zoho thumbnail, click on the "install" button (2). A window opens.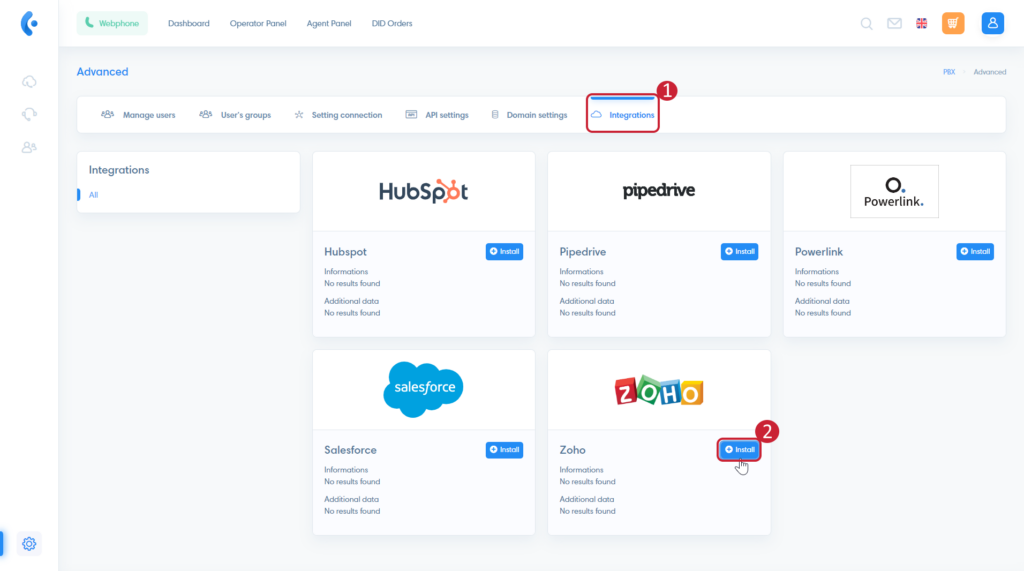 3. In the drop-down menu, select the domain of your Zoho account (1) which you can know when you are on the login page for your Zoho account.
Then click on submit (2) and you are redirected to Zoho.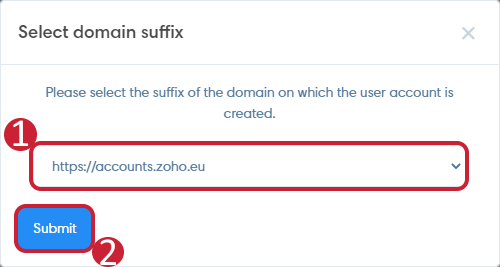 Installing the app on Zoho CRM
1. Log in to your Zoho CRM user account, select the account where the application should be installed and click on the "Submit" button.
2. Another window is displayed, click on the "Accept" button. You will be redirected to the Kavkom platform.
User mapping on Kavkom
Now click on the "User mapping list" button.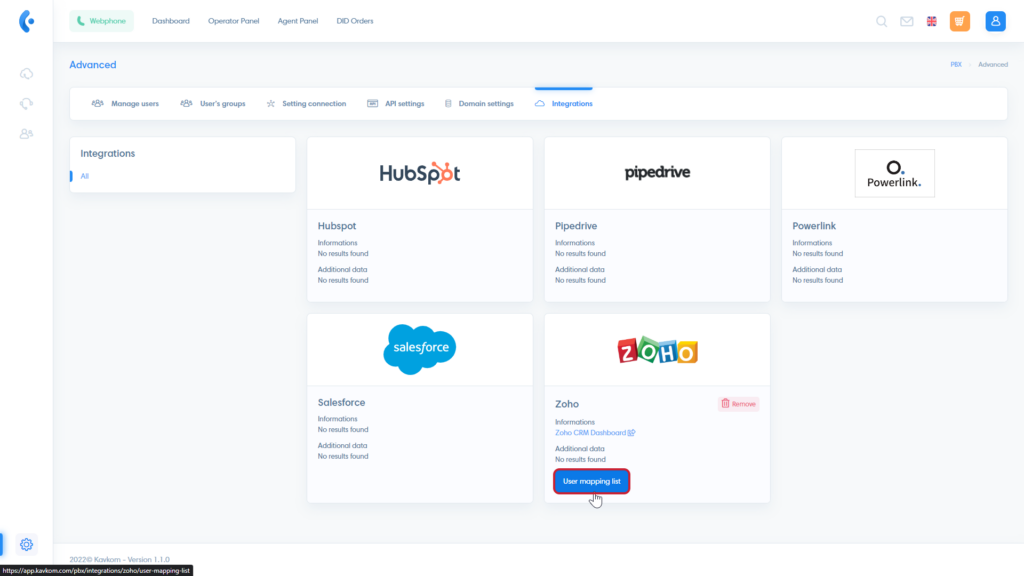 2. The page lists the users associated with the Zoho account, which will need to be linked to their respective Kavkom account. Click on the "Edit details" button (1). You can display more users by clicking on the "Load more" button (2).

3. For each user whose Zoho account should be linked to telephony services, select the corresponding Kavkom account from the drop-down menu (1) and click "Save" (2).

Kavkom telephony features are now enabled and working in your Zoho CRM.
How to Use Kavkom Telephony in Zoho
To use Kavkom telephony features in Zoho, you can use:
You can now call your Zoho contacts by simply clicking on the "Call" icons.
CTI Integration Features in Zoho
Incoming and outgoing calls thanks to the WebPhone.
Click-to-call, all numbers in the Zoho interface become clickable to call in one click.
Call log in the activity history of your contact cards.