To log in
There are two ways to log into Kavkom:
Connection by E-mail : enter your e-mail and your password
Login by domain : add your domain, username and password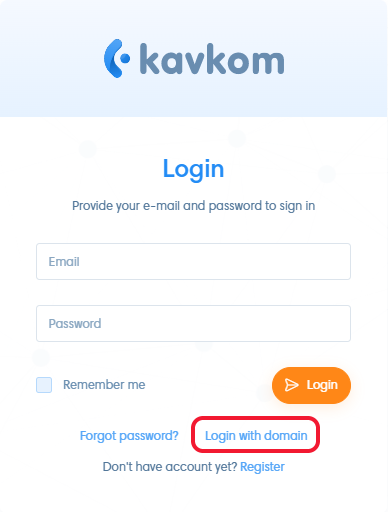 Note
A registration email should have been sent to you with your login details. If not, contact your administrator to ask for your credentials.
Forgot your password
Click on "Forgot your password?".
Enter your email and validate the CAPTCHA.
An email with a link allowing you to reset your password will be sent to you.
Reset your password.