Kavkom CRM includes a calendar to help you get organized.
To access it, click on the CRM icon, then on "calendar".

Calendar presentation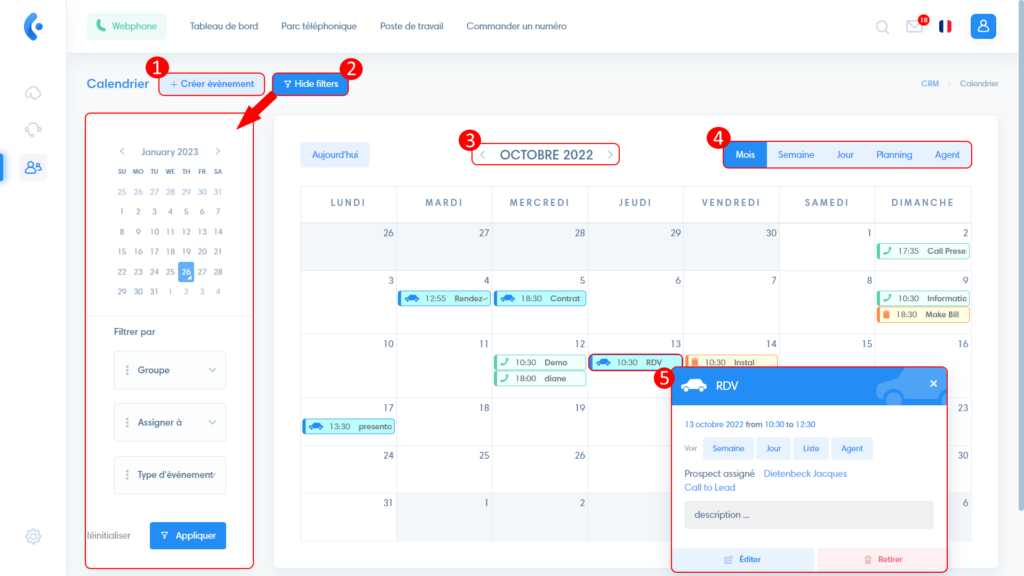 Create a new event
Display side panel with filters (by user group, by user or by event type)
Navigation
Modify view
Click on an event to display a summary of the event, consult the record or call the prospect in one click and edit.
Add an event
You can add an event from the calendar or from a prospect record.
Add an event from the calendar
Clicking on "Create event" opens a window.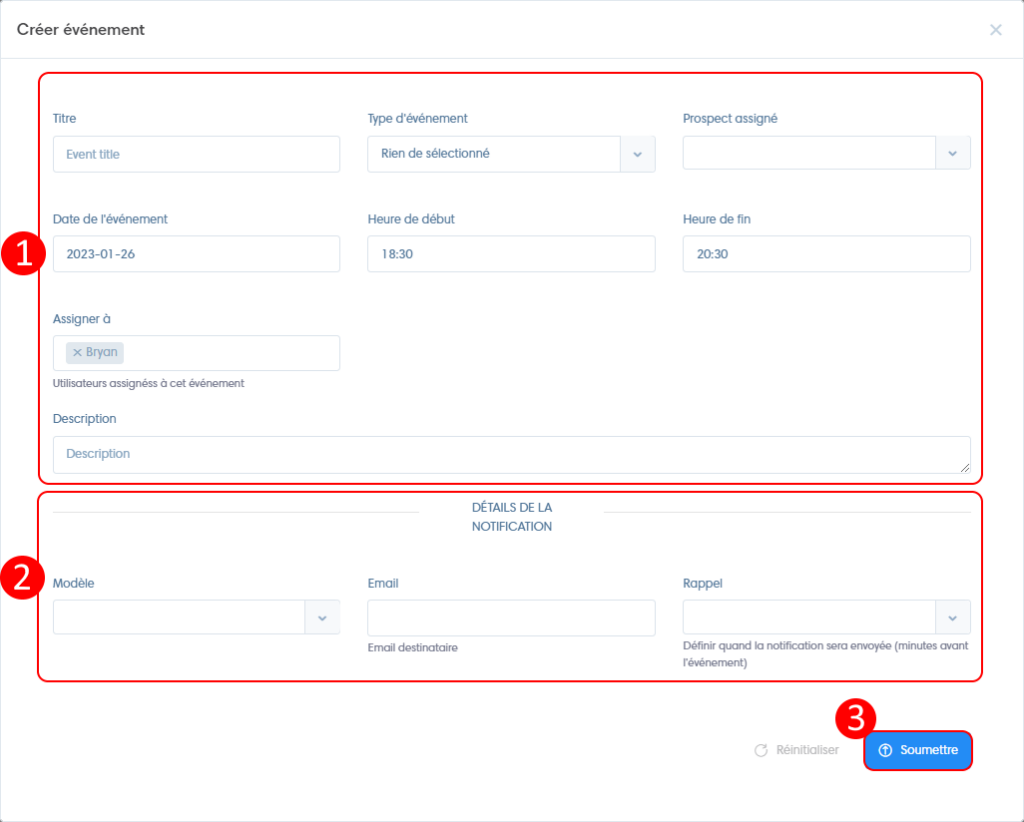 Event details (visible in the event summary) : – title – event type (Call, Task or Appointment) – assigned prospect – event date – start and end times – assigned user – description
Notification details You can send a notification automatically before the event. To do this, enter the recipient's email address and the time before the event that the notification will be sent.
Adding an event from a prospect file
You can create an event from a prospect record by clicking on "Create event.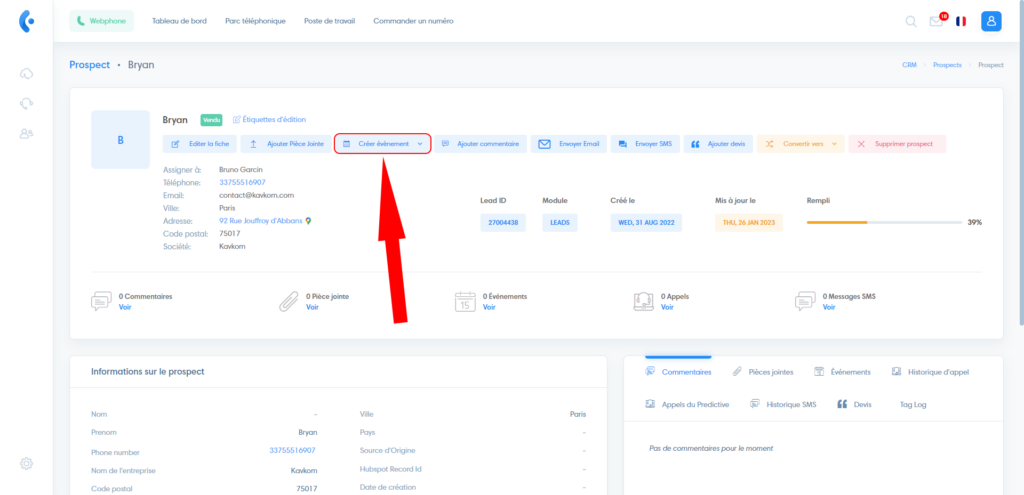 You are then redirected to the calendar, and simply click on "create event" with the prospect automatically assigned.