Access to exports
To export your leads :
Click on the CRM icon
Click on "Leads".
Click on "Advanced Search"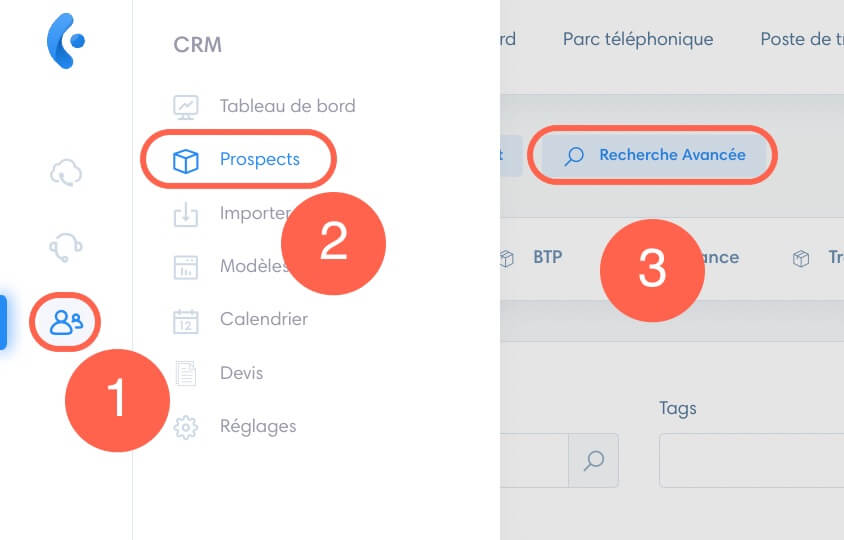 Export and filter
Once in "Advanced search", click on "Export leads" to export all leads.
You can also filter the leads you are going to export. To do this, choose your filters, click on "Apply" and then export.
To remove filters, click on "Reset".