Go to the "Domain" section
It's important to set up your domain as soon as you create your account.
(1) Go to "Advanced settings".
(2) Then "Domain".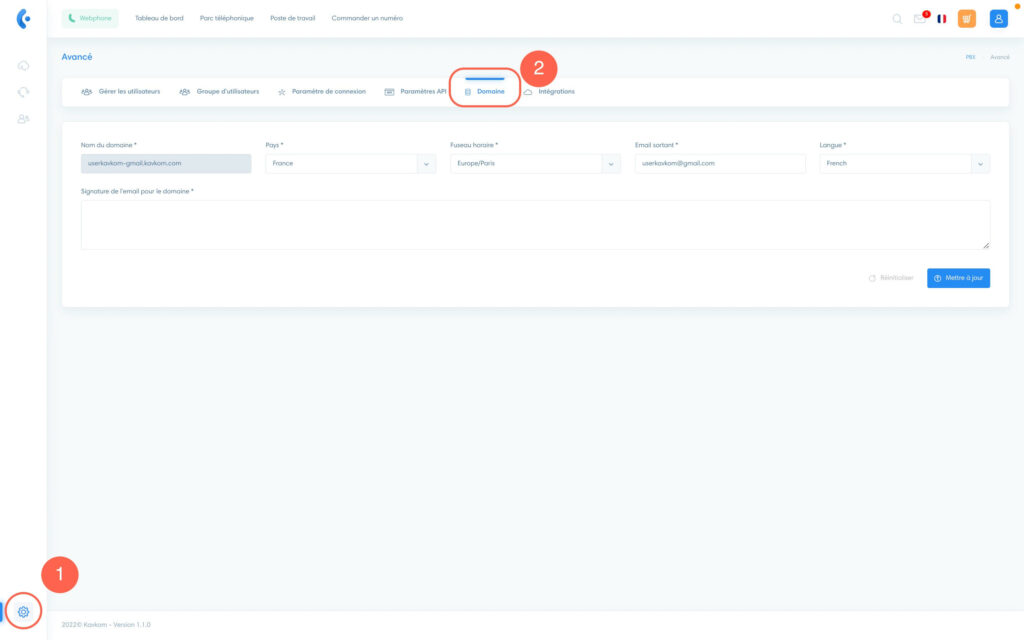 Setting up your domain
Country : this information will mainly be used to apply a default country code.
Time zone
Outgoing email : this is the email that will be used when you send emails from this domain. It will be assigned to all users.
Language
Email signature for the domain : this is the personalized signature that will appear at the end of your communications.
Warning : It is important to set the domain email otherwise the source of your emails will be "Kavkom PBX kavkom@kavkom.com"