You can use your Kavkom telephone services on your smartphone with an application such as Zoiper.
Follow this guide to install and configure the application.
Zoiper tutorial
Downloading and installing Zoiper Lite
To download the application, click on one of the download links:
Open the Zoiper application
After installation, open the application. You will be prompted to grant authorizations.
On the first screen, tap the "Accept and continue" button.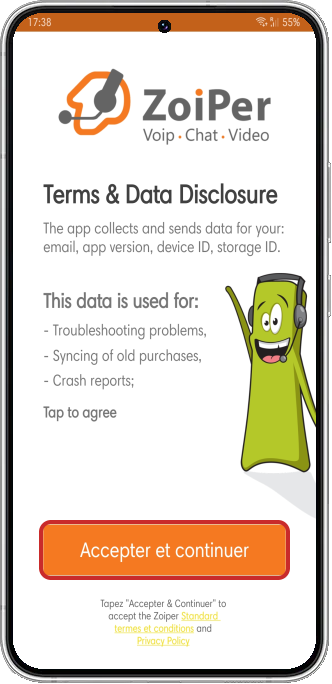 On the promotional screen, tap on "Skip" in the top right-hand corner.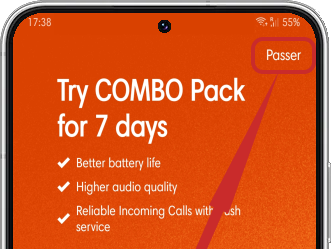 Confirm by pressing the "Yes" button.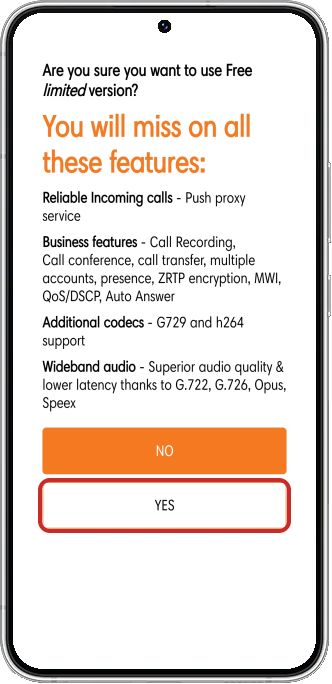 Connect your Kavkom account to Zoiper
On the account configuration screen, fill in your Kavkom account details (1) with the information you provided when you contacted our customer service department, then click on the "Create an account" button (2).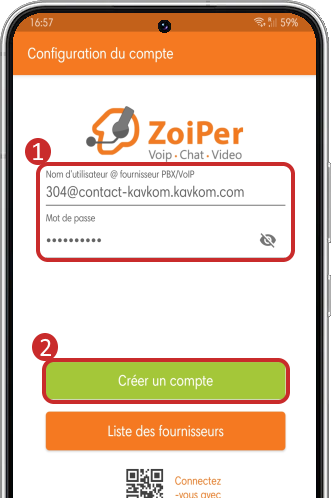 The domain name should appear (1) and click "Next" (2).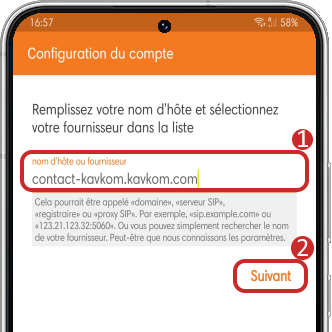 On the next screen, leave the fields empty and press "Skip".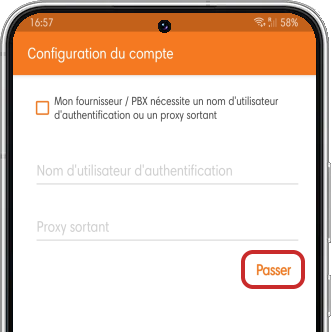 After the application has tested the various connections, select the recommended one from SIP TLS, SIP TCP and SIP UDP (1) and press "Finish".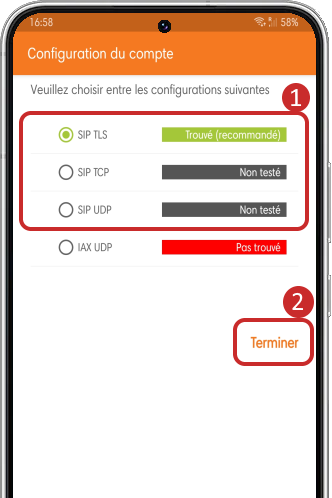 The following window may appear, tap on "OK", find the application in the list and grant authorization.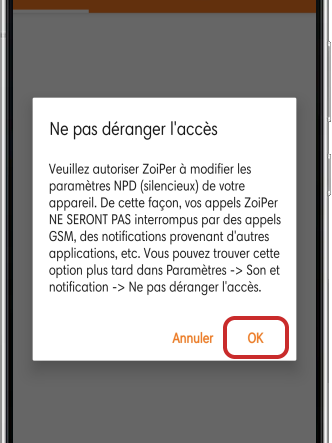 Configuring voicemail on Zoiper
Then go to Settings, Accounts and tap on your account to edit the account settings.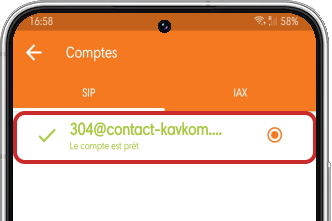 Tap on "Voicemail extension", enter *97 and then tap on "OK". You can now access your voicemail by pressing and holding the 1 key. The default password is 1234, which you can change in the line extension manager of your Kavkom interface.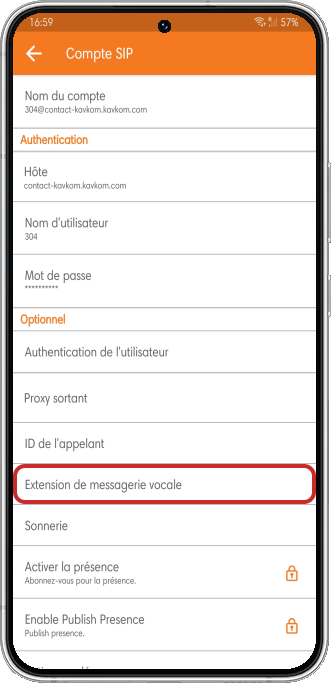 This tutorial on configuring the Zoiper application is now complete, and you can now enjoy your Kavkom line on your smartphone.
For any assistance or troubleshooting request, you can contact our technical team.